The Australian Intercultural Society (AIS) is a not for profit organisation that has been operating in Melbourne since 2000 with the aims of promoting multiculturalism and fostering intercultural and interfaith dialogue. We believe in reaching out to all members of society by providing a platform for cultural and information exchange. In this regard; we are inspired by Fethullah Gulen; a Turkish Islamic scholar who emphasises dialogue; respect and tolerance.
Since its establishment; AIS has organised international study tours; academic conferences; cultural exhibitions; Ramadan iftar dinners and government sponsored projects; among other activities. Each event provides ample networking opportunities; so the circle of people wanting to build bridges with other communities and collaborate on projects with AIS grows with each program.
AIS believes it is necessary to work in partnership with different segments of society. Alongside connecting with cultural and religious organisations; we have collaborated with people in the areas of government and public service; education; sports; academia and media; as well as NGOs; faith and ethnic communities.
In partnership with the Australian Catholic University (ACU); AIS funded the Gulen Chair in the Study of Islam and Muslim-Catholic Dialogue; which provides academic leadership in the research of Islam and Muslim-Catholic relations and informs dialogue and engagement practices.
An advisory committee to AIS assists in identifying programs and projects to enhance multiculturalism and interfaith activities. Currently; the committee is chaired by Professor Rae Frances; Dean of the Faculty of Arts of Monash University; with deputy chair Shane Marshall; former Justice of the Federal Court of Australia.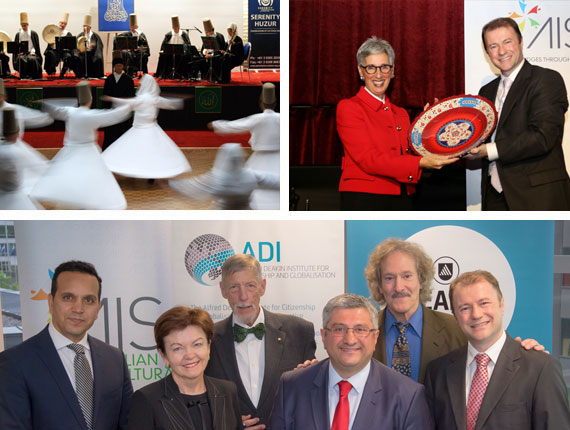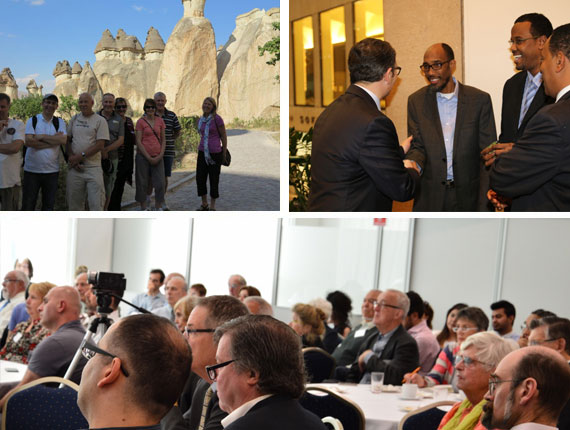 Australia is a nation enriched by the diversity of its people. Promoting intercultural dialogue is imperative for social harmony and cohesion in Australia's diverse multicultural communities. In order to achieve this; there needs to be more interaction between different people; which in turn can lead to positive relationships.
The Australian Intercultural Society aims to serve as a catalyst in enhancing mutual understanding and respect in this multicultural nation of ours. To date; AIS has implemented countless event and projects aimed at fusing the Australian community around the concept of 'understanding through interaction'.
Our aims are:
to promote and foster harmonious relations between members of different cultures communities in Australia; particularly in and around Melbourne;
to form relationships or partnerships with groups and organisations that celebrate diversity and multiculturalism;
to connect people through shared values and on common grounds;
to encourage members of the community to celebrate diversity in their professional and personal lives.
We believe:
people from diverse cultures and faiths must cooperate for a peaceful co-existence;
power is with the truth; a refutation of the common belief that truth relies on power;
freedom of belief and opinion and the physical and mental well being of individuals cannot be violated;
the privacy of human beings and protection of a person's life must be maintained;
no one can be convicted of a crime without evidence; or accused and punished for someone else's crime even if the suspect happens to be his or her closest relative; and
all types of violence; atrocities and terror should be condemned by all cultures and communities.