AIS Morning Tea Panel Discussion
The AIS hosted a very important and complex topic related to domestic violence titled "Why doesn't she just leave: The cost of victim blaming".
The panellists included Ms Deborah Wiener (Barrister), Ms Manal Shehab (Counsellor) & Dr Mimmi Watts (VMC Commissioner). The moderator was Ms Faye Spiteri (Intouch) along with Mr Tim Cartwright (Family Violence Reform Implementation Monitor) who was the MC and the closing remarks were offered by Ms Susan Riley (Melbourne City Councillor). The program also included a marble painting demonstration by Michelle Lackenby (Paperazzi Design Studio) where the audience members were able to show their hand and participate in producing exquisite pieces of work.
Tim commenced proceedings by mentioning the work VIC Police have done and are doing in this space. Tim was instrumental in the establishment of the Domestic Violence unit with VIC Police where there is an Assistant Commissioner now responsible for this field of work. Faye got the panel underway by asking where do you go? Mimmie mentioned it's difficult for a woman to just pack up and go as she needs to think of the financial implications of leaving such as supporting herself and her children. Deborah mentioned there's an added responsibility of trying to maintain some normality or routine for her and her kids such as schooling, family connections, weekend sporting/interests continuing etc and this could become a challenge if they were to move away to another suburb/city. Manal recalled the trauma some ladies encountered after being misunderstood by the authorities as it exacerbates the low self-esteem within her.
Interestingly it takes a woman 7-8 attempts of contemplation before she decides to leave an abusive relationship even though she may have mentally left the relationship a long time ago. Cultural nuances, pay inequality and changing the narrative from 'she was raped' to 'he raped her' are important steps in finding long-term sustainable solutions to what is a complex phenomenon impacting our society here and abroad. One of the takeaway messages was for men need to take a leading role in educating other men to stamp out violence towards females and intervene with family members who are perpetuating or being subjected to such domestic violence incidents.
The panellists encouraged the audience to reach out to people who are subjected to abuse and be there for them – financially, emotionally, spiritually and encourage everyone to take a stand against domestic violence.
[Best_Wordpress_Gallery id="66″ gal_title="2017 AIS Morning Tea Panel Discussion"]
---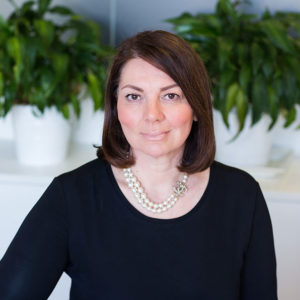 Facilitator- Faye Spiteri/ Chair of inTouch Multicultural Centre
Faye is currently Partner & Head Social Diversity with Hall & Partners Open Mind – a leading global research brand communications consultancy. In this role she has worked with new commercial brands, start-ups, established charities, international NGOs, government agencies and Fortune 100 businesses.
As an ardent supporter of advancing human rights and gender equality Faye became Chair of inTouch Multicultural Centre Against Family Violence in 2007. Faye holds a Bachelor of Arts and Graduate Certificate in Public Relations and is a Graduate of the Australian Institute of Company Directors.
---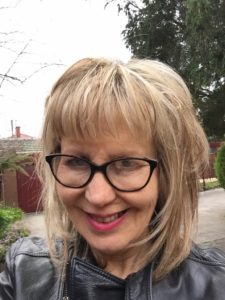 Panelist – Deborah Wiener/ Practicing Barrister 
Deborah graduated from Melbourne University and completed a Masters at Monash. She practices in the area of Family Law with an emphasis on children's matters. She has appeared in many Magellan cases for parties as well as for the ICL.
She is an accredited mediator and has also appeared in many stalking cases and has published widely and spoken at conferences in that area.
Outside of the Bar she is Chair of the Jewish Taskforce Against Family Violence and has written many articles, spoken at conferences and been on the radio in relation to issues of Family Violence. 
---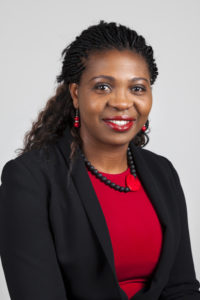 Panelist- Dr Mimmie Watts/ Commissioner, Victorian Multicultural Commission
Dr Mimmie Watts is a Commissioner, Victorian Multicultural Commission; Deputy Chair, Board of Directors at Women's Health West, a former Board Director at Western Health and currently serves on the Board of AMES Australia. She recently convened the Successful Inaugural African Diaspora Women Summit attended by over 250 participants over two days. Dr Watts is an accomplished public speaker and academic.
Migration and migrant health needs form part of her research expertise. Mimmie has published in refereed academic journals and is a reviewer and editor in public health-related journals. She has participated in many International conferences and summits including the Gender Pre-Submit on Gender by the African Union. Improving health needs for women, providing a better education for girls and disadvantaged persons and increasing opportunities amongst disadvantaged groups are key areas of interest for Mimmie.
---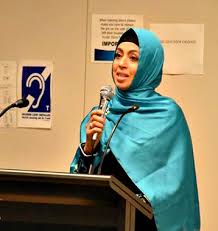 Panelist – Manal Shehab/ Her Project Inc.
Manal is an Author of Islamic Children's books; as well as a faith-based counsellor and advocate for Muslim women in FV space. She is a phone volunteer for WIRE (Women's information and referral exchange) and Peer Leader for families with loved ones affected by AOD misuse.
Manal is the Community engagement officer for the Islamic Council of Victoria and  brings passion to the education and meaning of Islam with a focus on Women's rights.
Manal is a member of the  Multi-faith Advisory Group to Premier and Cabinet; sits on the Steering committee of Spiritual Health Victoria; Associate Board member of Inner North Community Foundation; Board member of Women's Federation for World Peace and is an active participant in many interfaith dialogues.
---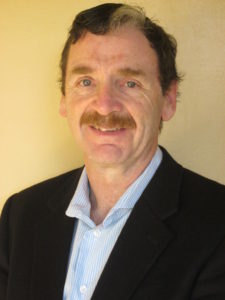 Moderator- Tim Cartwright/ Former Acting Chief Commissioner, Victoria Police
Tim was appointed Deputy Commissioner in February 2012, and took the role of Regions and Road Policing from 1 July, 2012. Tim has executive responsibility for the Victoria Police Violence Against Women and Children strategy, Community Engagement, and Information Security (as ""Security Executive" for Victoria Police). In 2008, Tim was promoted to Assistant Commissioner, responsible for one of the State's five Regions.
Tim's early policing was in Melbourne's northern suburbs, in uniform, criminal investigation, and plain clothes work. As a Sergeant and Senior Sergeant he also worked in community involvement and policy related areas. Community involvement continues to be a high priority and a key plank in his approach to policing. Tim holds a Bachelor of Arts in Criminal Justice, and a Graduate Diploma in Public Policy and Management.
---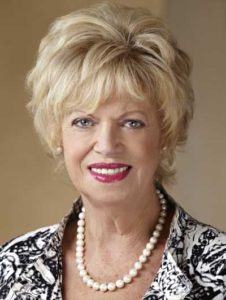 Vote of Thanks- Councillor Susan Riley
Susan has extensive experience in local government having served three terms as Deputy Lord Mayor of Melbourne. Susan was also the first female Deputy Lord Mayor of Melbourne. In 2015, Susan was recognised for her service to local government and
received a Councillor Service Award through the Municipal Association of Victoria. In addition to experience in local
government, Susan has enjoyed a distinguished career spanning more than 25 years in the publishing and media industry. She is a Director of two city-based publishing companies supporting local business, community networks and information exchange. Susan is also a Director of Procurement Australia and Board Member of the RMIT University School of Fashion and Textiles and sits on the Employability and Student Experience sub-committee. Susan is passionate about Melbourne and is a strong advocate for small business, women in business and community development. Following her election as a Councillor, her passion and contribution in these areas saw Susan given portfolio responsibilities of Chair Small Business, Retail and Hospitality and Deputy Chair Prosperous City.