Sydney shooting reflects the battle for young minds
The Australian | 8 October 2015 | Chip Le Grand and John Lyons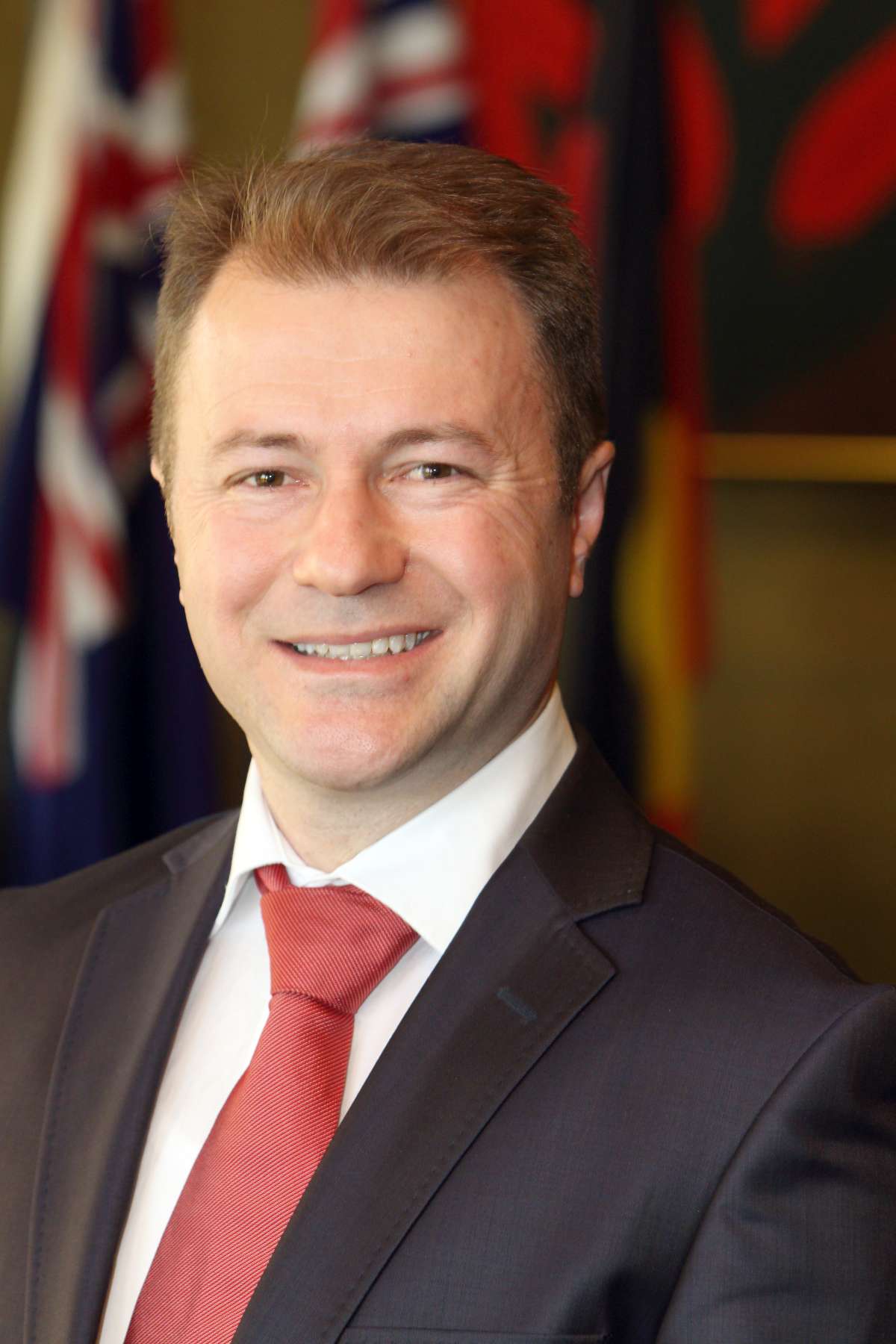 The war on terror is not a fair fight. On one side; there is Islamic State; an enemy that when not committing atrocities of unthinkable barbarity in Iraq and Syria; is speaking softly in the suburban bedrooms of disillusioned teenagers; exploiting with ruthless efficiency the uncertainties and angers of youth.
On the other side we have governments; grey-bearded imams and the muffled voice of the mainstream; all fighting against an ­unseen enemy and an encrypted message within a Surespot ­account.
Australian kids are being sold a perverted form of Islam; a grab bag of Koranic verses stripped of context and more than 1000 years of scholarly interpretation and debate. In some instances; they are also promised more earthly ­rewards.
The Australian Multicultural Foundation recently interviewed the friend of a 20-something jihadist killed in the Middle East. What had drawn him from Australia to a faraway war zone? According to the friend; the chance to take drugs; meet girls and shoot an AK-47.
'It is about charisma;" says terrorism expert Greg Barton. ­'Islamic State has charisma and we on the other side don't have charisma. That is individuals; that is delivery; that is messaging.
'It is not a hopeless situation but the game is on now to try and come up with something which is halfway competitive with what they are doing."
In the days since 15-year-old Parramatta schoolboy Farhad Khalil Mohammad Jabar ambushed and murdered police ­accountant Curtis Cheng outside the NSW police headquarters; the Turnbull government has recast Australia's approach to counter-radicalisation or countering violent extremism; CVE; as it is known in government parlance.
Although CVE programs are funded through the national ­security budget; Assistant Minister for Multicultural Affairs Concetta Fierravanti-Wells said CVE needed to be seen primarily as a social issue.
The shift in emphasis has been accompanied by a deliberate shift in language and tone by government ministers; with Prime Minister Malcolm Turnbull eschewing the 'death cult" label favoured by his predecessor Tony Abbott and positioning his government alongside; rather than at odds with; the Muslim community in the fight against terror.
Police dealing with the latest act of terrorism in western Sydney are also choosing their words carefully to avoid inflaming hostilities against Muslims more broadly. Yesterday was a case in point — 'we suspect that a terrorism ­offence has occurred;' NSW Deputy Police Commissioner Catherine Burn told reporters.
The change has been welcomed by Muslim community leaders and counter-terrorism experts who believe Abbott's plain-speaking approach had alienated moderate Muslims and become counter-productive.
'The community is mobilising and responding and feeling buoyed by PM Turnbull's approach;" says Ahmet Keskin; the executive director of the Australian Intercultural Society.
'There is more willingness to co-operate and really; more enthusiasm to do positive work."
Yet the softened political message has not altered the reality facing Muslim leaders like Keskin; who acknowledges that to defeat Islamic State and other forms of ­Islamic extremism; Muslim Australia must develop a counter-narrative that speaks to its young people.
Keskin's frustration is that an hour-long; well-informed seminar that debunks the Islamic myths and distortions pedalled by extremists is never going to reach young people in the way Islamic State can through Twitter feeds and propaganda video clips. Equally; the mainstream media is more likely to broadcast the latest rant from a self-styled extremist sheik than the view from Islam's sensible centre. 'It feels like an uphill battle;" he says. 'Whenever the fringe groups get out there they ­attract all the headlines."
The Australian Intercultural Society promotes the Hizmet ­approach to tackling violent extremism; which is based on the teachings of a 20th-century Turkish scholar Fethullah Gulen. Known as deradicalisation by default; it is a theological approach to CVE; a Koranic corrective to the warped religious views that underpin violent extremist ideology. ­According to Gulen's teaching; a suicide bomber who dies in the act of murder does not achieve martyrdom and a special place in heaven. Rather; they are condemned to everlasting hell.
'Since the unjust killing of one person is a grave sin; it cannot be employed for any Islamic aim;" a 2015 paper prepared by the London Centre for Hizmet Studies ­explains. 'In one of his talks; Gulen suggests …. that since suicide bombers die in the state of committing their murderous acts; they may die not only while committing a great sin but also outside the fold of the religion they claim to be serving."
The paper goes to expose how Islamic extremists have misappropriated an oft-quoted Koranic verse to justify violence against people of other faiths. 'This verse is often seized upon by religious extremists and critics of Islam alike to promote an image of a violent; uncompromising faith. However; a reading of the surrounding verses and the historical context within which it was revealed makes it clear that this verse commanded fighting against those already engaged in war against Muslims and that even fighting in this context was bound by Islamic rules on warfare."
In Britain; a talented Muslim animator has taken the basic tenets of the Hizmet approach and packaged it within a series of two-minute YouTube clips.
The creator of Abdullah-X; a cartoon; street-smart young Muslim who stares down the barrel of a camera with Beat-style headphones draped around his neck and talks about faith and contemporary political issues; says he developed the character to counter extremist material available to young people online.
He tells CNN in an interview: 'There's no point sermonising; there's no point creating three-hour videos and campaigns. Abdullah X is potentially any particular young Muslim from any particular walk of life; in any given time. We're trying to tackle the keyboard warrior mentality. We're trying to tackle the Call of Duty PlayStation mentality and the 'jihobbyist' mentality — those people who are allowing their grievances to sometimes put them at risk or in harm without knowing it."
Barton; a terrorism expert at Deakin University; says Abdullah X has more chance of effectively countering extremism than 'some middle-aged guy sitting in front of a microphone giving a lecture'.
Whether extremism is best viewed through a religious or ­social lens is a live debate within agencies that work in CVE. Australian Multicultural Foundation executive director Hass Dellal; whose organisation received a grant under the most recent rollout of the federal government's Living Safe Together CVE program; believes the reasons young people are drawn to Islamic State are no different from those that cause others to turn to drugs or crime.
'It is not just Muslims who are joining ISIS; it is non-Muslims as well;" Dellal says. 'The religious and political aspect is just one component of this complex puzzle.
'What is the MO of IS? It is disenfranchisement. We need to understand that. How is a 15-year-old radicalised to such a state to commit such a crime? How did this happen; why did that happen and who influenced that person so quickly?
'This is an individual phenomenon. Why does someone get involved with drugs or crime or a gang? It is an individual movement and it has happened because of something. IS is just the new kid on the block and it is a much more dangerous game."
When extremism is viewed this way; Australia's first line of ­defence is not police but parents; friends in the schoolyard; teachers; football coaches; the people in closest contact to teenagers at risk of marginalisation and perhaps; radicalisation.
One terrorism specialist who prefers not to be named says the federal government's funding priorities; as reflected in this year's budget; are out of step with the problem.
Of the new money allocated to counterterrorism; an additional $640 million was spent on prosecutions; an additional $540m on cultural issues and only $11m; over four years; on individual interventions. The Living Safe Together program was given a total budget of $1.6m; with individual grants capped at $50;000. 'We cannot prosecute our way out of this problem;' the expert says. 'We need to deal with individuals.'
It is a point conceded by ­Michael Keenan; the minister responsible for CVE. 'We cannot afford to wait until people are radicalised: we've already seen the consequence of that in this country;" he tells The Australian.
'There is no single answer to this and no silver bullet. Across the world; multi-faceted approaches are being trialled to stop individuals from heading down the dark path of radicalisation."
The Multicultural Foundation is using its CVE grant to help family members and community leaders identify the early signs or radicalisation.
It is also working to develop a series of counter narrative videos from friends and family of Australians who have been killed fighting for Islamic State.
The Australian Muslim Women's Association is arranging workshops to help teachers understand the difference between Islam and extremism.
'Any kid who wants to grow a beard or go to Friday prayers and are beginning to discover Islam are being treated with incredible suspicion by their teachers;' says Silma Ihram; the association president. 'I can't blame the teachers — what do they know about the religion and extremism? We want to look at what is normal and what is not normal.'
Ihram believes the most effective way to counter violent ­extremism is to provide better social services. This view is shared by Dellal; who says the one thing missing from the counterterrorism debate is a proper examination of the social and economic drivers of extremism.
Says Ihram: 'We have a lot of teenage kids in crisis these days. They may have family problems; immigrant problems; there might be domestic abuse problems; they could be bullied at school. There are a lot of different issues that kids can come off the tracks with.'
Barton; while acknowledging the social forces that drive extremism; warns of the deadly paradox confronting Australia's response to Islamic State and radicalisation: it is both a long-term problem and a short-term crisis.
'We don't have the luxury of sitting around and workshopping things for the next year until we get it right;" he says. 'We have to be moving quickly. The times are not in our favour."